Natural Synergy Desktop App
Powerful Healing At Your Fingertips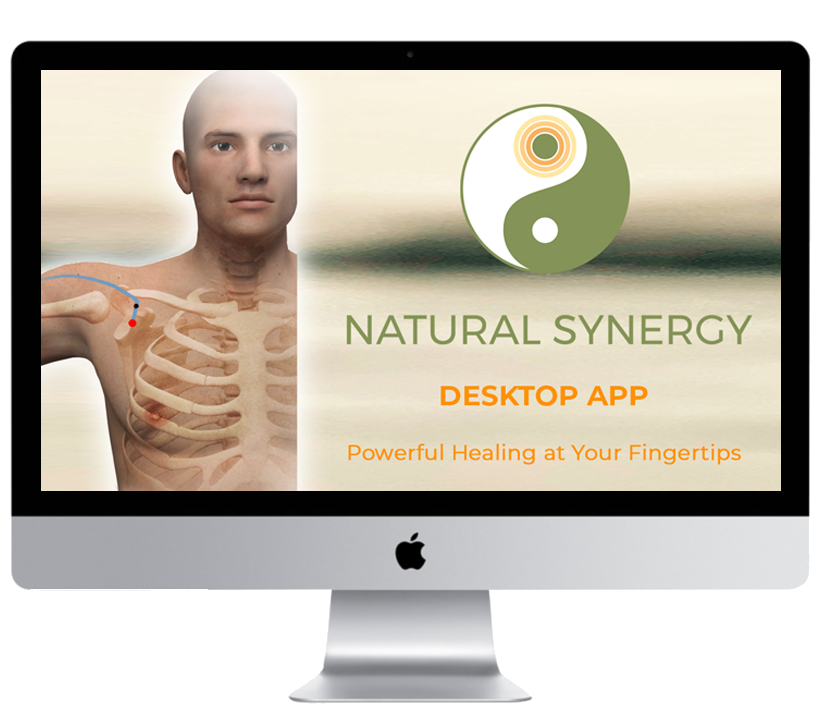 The Natural Synergy Desktop App provides all the detailed graphics and audio tracks needed to heal over 100 common ailments using a powerful combination of acupressure and sound therapy called Acu-FrequencyTM. Choose your favorite music tracks and mix them with the healing frequencies to use while you practice your therapy, or simply as a beautiful way to soothe your soul while you work.
People who have tried our therapy say they love it because it is non-invasive, relaxing and delivers exceptional results.
Acupressure instruction for over 400 acupoints
An alphabetical list of 100 different pains and ailments with simple instruction for relief
45 Different ambient, nature tracks including rainforest sounds, ocean shore, forest at night, wind chimes, dawn jungle, and soft hypnotic sounds of nature
12 preset binaural entrainment beats that have been mixed with relaxing music
35 music tracks to be used as a meditative or relaxing tool, or to be mixed (using Natural Synergy's mixer) to create your own personal healing tracks
14 different meridian frequencies to be used while applying acupressure or mixed with other healing tracks
6 healing Solfeggio tones
4 Binaural brainwave tones
2 universal tones (the OM frequency and the Schumann resonance)
With over 50 expertly recorded therapeutic sounds, you can use the Desktop App for:
Greater cogitative skills such as memory and concentration
Boost beneficial brain chemicals such as endorphins and serotonin
Lower the stress hormone - cortisol
Break the chains of addiction
As an alternative to an expensive drug prescription
"I've been using the natural synergy app for a few short days now.
I'm finding myself having better meditation with it, as well as less pain from fibromyalgia.
Thank You for creating this app!
I know as I continue to use it my health will continue to get better."
Wendy

USA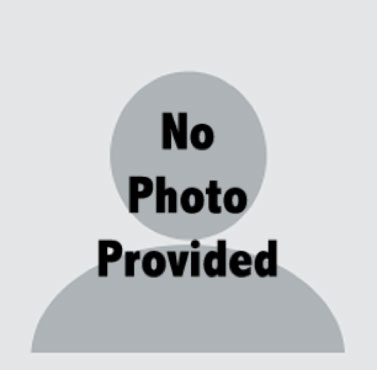 "I have used the app many times, it is easy and so helpful. I have it on my phone, and use it in my classes. I teach Qi Gong / Tai Qi in senior centers. There are always questions about their ailments and what they might do for themselves. I whip out my phone and give them a pressure point they can use. The folks so appreciate having and seeing something with a picture and seeming just for them. Great app!"
Joe

USA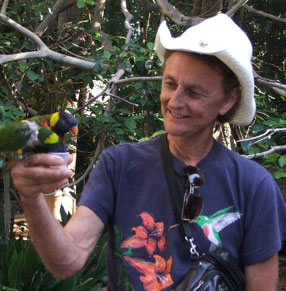 "The Natural Synergy app is great. I really enjoy it. I'm able to enter a relaxed state so much easier, and my meditations are more insightful. Sleeping, I can experience a lot more lucid dreams.
Thank you Natural Synergy"
Jim

USA

"My back pain was GONE! I am in AWE of this program. I love this program and app! Even when I am not able to do all of the acupressure points because I'm out running around, I will listen to the coinciding meridian sounds specific to my ailment and much to my delight, I find relief! I'm very active and suffered two back injuries years ago that continue to cause me pain on occasion. This pain never goes away in its own and requires a trip to the chiropractor which I don't always have the time for. I had been suffering the pain for several weeks when I purchased Natural Synergy. While at work the other day, feeling much pain from a workout the previous evening, I decided to listen to the meridian sounds related to back pain. Before I had even finished them all, my back pain was GONE! This truly has never happened! It's been two days and the pain has not returned! But just for good measure, I listen at least once a day...
I am in AWE of this program. Thank you Natural Synergy!"
Lori

Phoenix, USA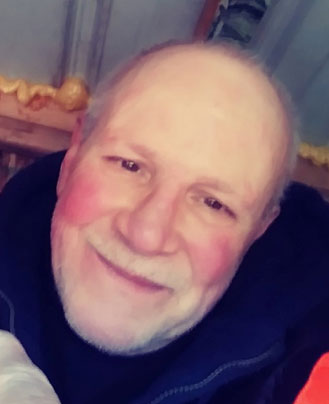 "Natural Synergy worked for my skin problems. Eczema i had for years. When i feel it coming on i apply the pressure to the different points on my body a few times per day and it keeps eczema from becoming a problem. Now its been a few months since i had any problems.
I am very happy i bought the products."
Paul

USA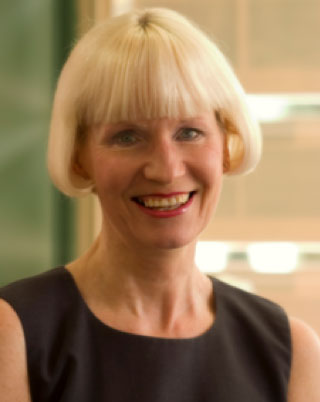 "After suffering insomnia for many years, I came across Natural Synergy, and to say that my life has changed would be an understatement. I am amazed that by using something so simple as acupressure I can sleep for a full eight hours without waking. I now feel totally refreshed when I wake up and have more energy throughout the day."
Stella

England

"Not only is customer service awesome with Natural Synergy, but their program is absolutely the BEST! When you receive natural balance for your body, have it be noninvasive and inexpensive you have a winning formula and Natural Synergy has that formula! The format is easy to follow, and the in-depth content is phenomenal!
I have purchased and used similar programs, but this one is my favorite by far. You can't go wrong when you purchase their program!"
Cynthia

Montana, USA

"I can't believe the amount of information that was immediately available once my purchase was completed. It is so comprehensive but so easy to read and the information is invaluable. I can see Natural Synergy to be such a blessing to myself and my family. It has a beautiful energy surrounding it. Even though I have only just purchased it, I have already used it to rid myself of a headache. Yay. I know if I have any questions I can confidently contact you and know i will receive and answer. I know the support is there and it is so encouraging to feel this.
I love it and can't thank you enough for this system to be shared with the world."
Lynette

Australia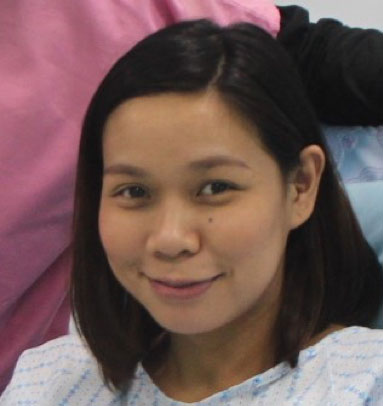 "Before using Natural Synergy (NS), I was taking my medication (maintenance) for my blood pressure on a daily basis. At the first month of using NS daily, I didn't stop my medication yet. But on my 2nd month of using NS, I gradually refrain using my high blood medication on a daily basis. On the 1st week of my 2nd month of using NS, I took my medication every other day. On my 2nd week of my 2nd month of using NS, I took my medication twice only. On my 3rd week, I took my medication only once. Finally, on my 4th week, I tried using your Natural Synergy without taking even a single medication.
Luckily, for 10 months now, I'm practicing your Natural synergy without taking any of my medication at all. In other words, I'm now free from taking my medication!
Not only that. Every time I feel sick, I listen to the Theta Healing preset beat and the 528 Hz and Schumann Resonance frequencies. I easily get well and feel great again. Sometimes, even if I had only 3 hrs of sleep if I listen to those frequencies before retiring to bed, I felt like I had 8 hrs of sleep. They are really amazing!
Regarding the acupressure with corresponding audio, using my fingers or my acupressure pen in pressing the acupressure points, I noticed that the effect is the same. But I prefer using my acupressure pen for convenience.
For 10 months now, NS has become my healing companion. I even use it to other people. I became an instant Healer!
I'm really grateful to you Emily for sharing to us your Natural Synergy.
Thanks again, Emily! God Bless you!"
Grezthen

Philippines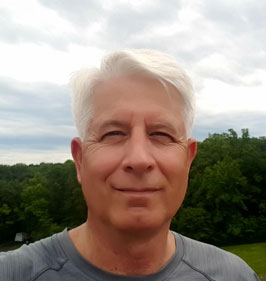 "In my reading I was led to Natural Synergy which provided not only a wealth of information, but the addition of a 'application' that addresses wave frequencies and their specifically targeted areas where they can be applied to healing, along with sounds that achieve those frequencies that you can use by listening or applying acupressure therapy. I could read all kinds of books on various topics, and did, but Natural Synergy Application serves as a portal to reference information and actual tools, along with information news as new research yields results.
My investment is well worth the available tools and information. If any of the above, or all of the above intrigue you, I recommend Natural Synergy to you. Whether the reference set, the tools, the blog and/or updates...each is worth the investment alone.
I am just over 60, generally lean a bit more on the conservative side. I have an open mind and readily embrace the incredible long standing components as well as emerging information and tools available at this fortunate time."
Greg

USA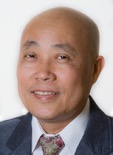 "I used the Natural Synergy protocol on my patient for eczema twice weekly for 3 weeks together with a change of diet. Result was excellent. Patient recovered fully."
Dr. Martin Siu DNM, DHS, IMD, PhD
Doctor of Natural Medicine, Doctor of Humanitarian Services, Doctor of Integrative Medicine. Doctor of Chinese Medicine & Acupuncture, Qigong Medicine
CERTIFICATE OF GUARANTEE
60 Day 100% Money Back Guarantee
Try the Natural Synergy System for yourself for a full 60 days!
If for any reason you are not happy, you can get a full on-the-spot refund, no questions asked, no waiting for 'business days' to receive your money back!
Simply email me, and your request will be processed straight away.

Emily J. Parker & Dr Lin Xiaoxi
Co-creators of the Natural Synergy System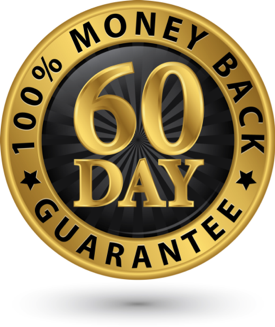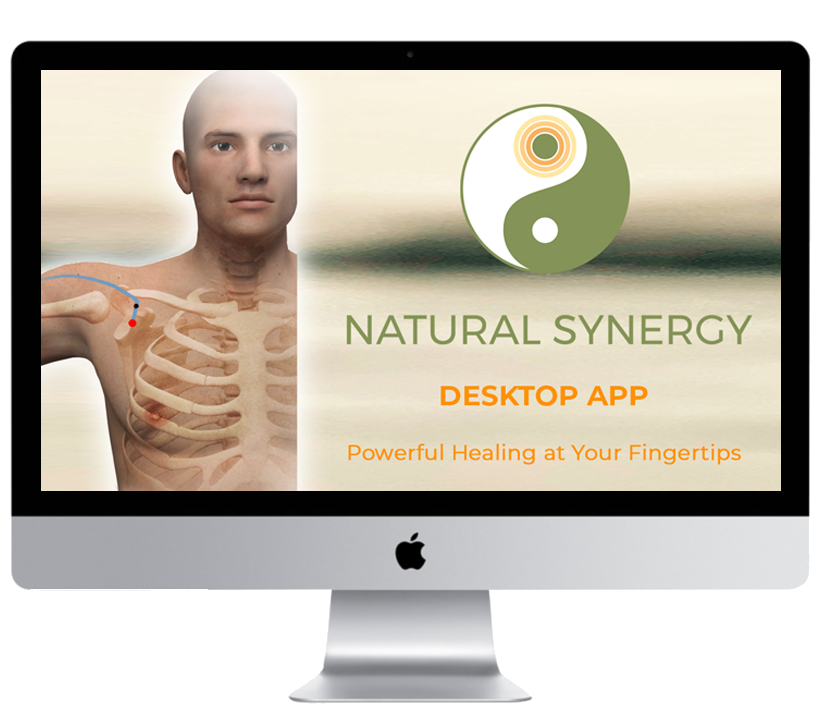 Natural Synergy Desktop App
Powerful Healing At Your Fingertips
Regular price $29.95
Your special price
50% OFF
NOW ONLY $15